Installation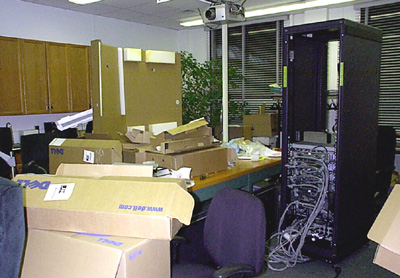 If you do not want to run your own installation, there are also hosted solutions available.
In the spring of 2011, AAHD at MSU launched one the first uses of LON-CAPA in a humanities field. The system was ideal for developing an assessment tool for a large introductory art history survey class. Unlike other course management systems, LON-CAPA enables the creation of elaborately customized exam problems that have extensive visual formatting options for images, and can be randomized in such a way that every student receives a unique exam. LON-CAPA has made it possible for our department to creatively and uniquely advance our core curriculum.
- Laura Smith, Professor of Art, Art History, and Design, Michigan State University, USA
Contact Us: lon-capa@lon-capa.org
Site maintained by Gerd Kortemeyer.
Supported by the National Science Foundation under NSF-ITR 0085921, NSF-CCLI-ASA 0243126, and NSF-CCLI 0717790. Any opinions, findings, and conclusions or recommendations expressed in this publication are those of the author(s) and do not necessarily reflect the views of the National Science Foundation. Initial funding for CAPA has been provided by the Alfred. P. Sloan Foundation and the Andrew W. Mellon Foundation.