Problem Library Coding Services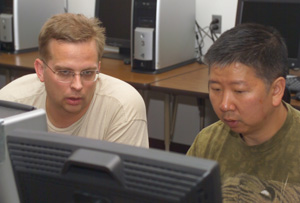 The following companies offer problem library coding services for LON-CAPA:
If your company offers LON-CAPA-related services, please contact lon-capa@lon-capa.org for inclusion in this list.
Contact Us: lon-capa@lon-capa.org
Site maintained by Gerd Kortemeyer.
Supported by the National Science Foundation under NSF-ITR 0085921, NSF-CCLI-ASA 0243126, and NSF-CCLI 0717790. Any opinions, findings, and conclusions or recommendations expressed in this publication are those of the author(s) and do not necessarily reflect the views of the National Science Foundation. Initial funding for CAPA has been provided by the Alfred. P. Sloan Foundation and the Andrew W. Mellon Foundation.